For an overview for each mode, please visit Thermomix® TM6™ Modes: Explained – Cookidoo® – the official Thermomix® recipe platform
To find different modes on the TM6, simply swipe left on the home screen to see the modes screen.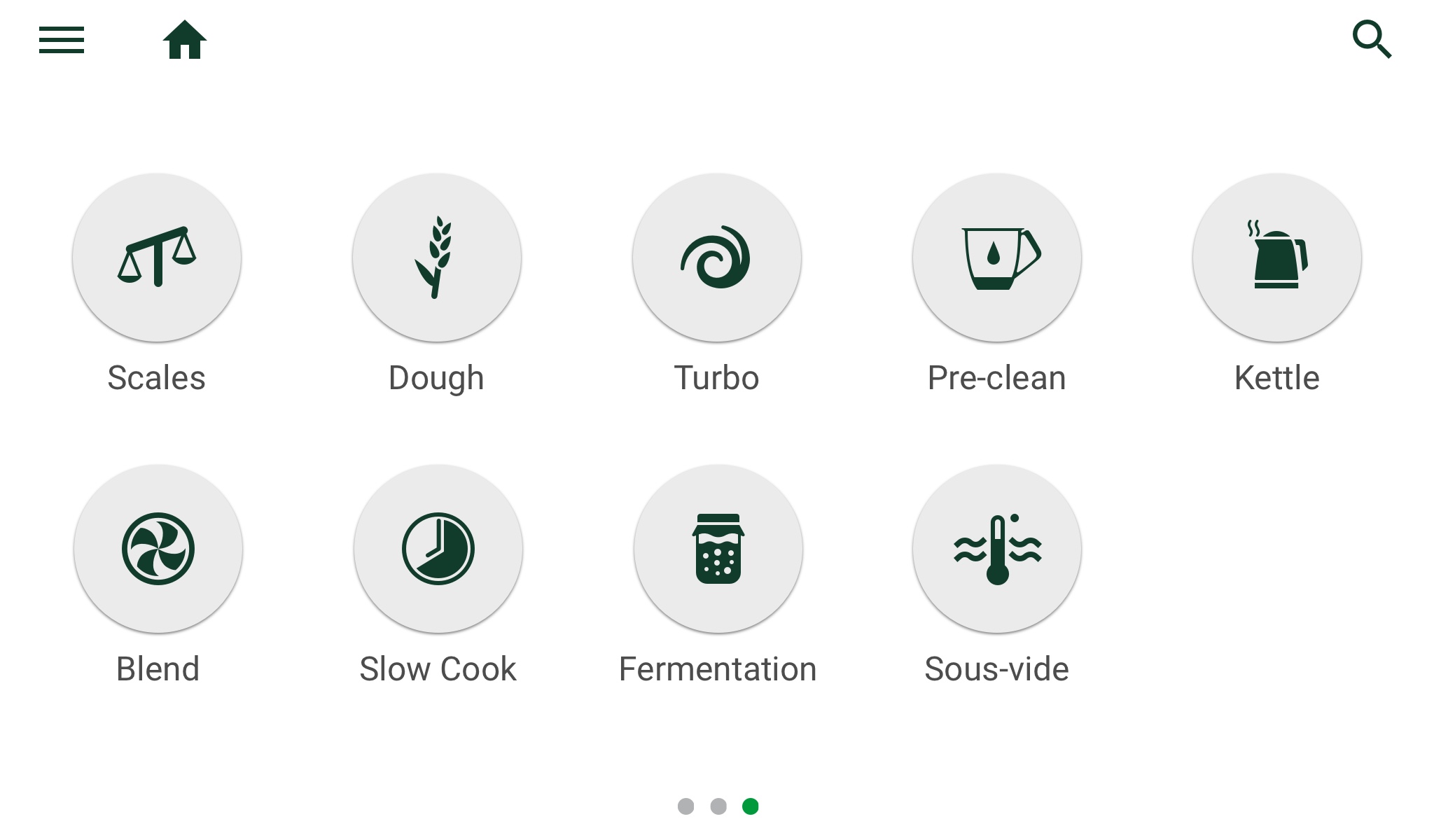 We are always working on developing new solutions to make the Thermomix® TM6 even more functional for you. That is why your Thermomix® TM6 can receive our new modes automatically, adding even more functionalities to your favourite kitchen appliance. To get the new modes you need to connect your Thermomix® TM6 to Cookidoo®, and the modes will then be installed on your Thermomix TM6. You do not need an active subscription in order to receive the modes.
To achieve the best cooking results with the modes, we also recommend that you keep your Thermomix® up to date with the latest firmware version.
See how to Arrange and Hide Modes from the TM6 Menu


With Update 2.6 on the Thermomix TM6, you may arrange and hide modes in the mode menu.
To arrange or hide the modes go to the Modes menu and press the menu button on the upper right corner of the screen.


Click on the

Edit menu

option to go in edit mode, use the hide button and the arrows to move or hide elements from the menu.


To show the hidden modes once again, go to the menu and unhide them as selecting the mode and press the show button.